For US Grades 7-12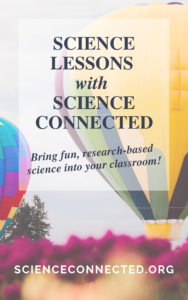 You teach. You're busy. We're here to help!
This 39-lesson ebook delivers an overview of life and physical sciences. Use these lessons to supplement your curriculum or as a standalone survey course. Aligned with Next Generation Science Standards (NGSS) for grades 7-12.
You may download the PDF for free, but please consider making a donation. All of our programs, including this one, are funded by public donations. For the price of a coffee, you can help us continue to give free and affordable science education resources to teachers, parents, and schools in need. Thank you!
Providing free access to this ebook is part of the Science Connected mission to increase scientific literacy by connecting people with the latest scientific research and translating science into accessible language.